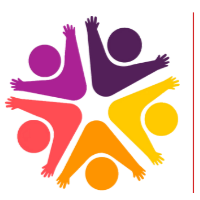 Our work till now would not have been possible without contributions from people like you.
It is your continued support that keep us going. YOU could provide these children a chance for a better life.
Make your donation now! Here's how you can do it.
1) Mail your cheque/ demand draft payable to "Subhiksha" to our address, along with your details Subhiksha Voluntary Organization, Plot No. 112 & 113, S.C.B : 5-23-038, Balamrai Society, Mahendra Hills, East Marredpally, Secunderabad - 500026 Hyderabad, Telangana, India.
2) Make a direct online transfer to our bank account or pay into our account at your nearest bank branch anywhere in India.
Name: Subhiksha Voluntary Organization
Account Number: 30933608471
Bank: State Bank of India Branch Address: (10098)-Kukatpally
IFS Code: SBIN0010098
SWIFT Code: SBININBB304
Please email your name and address to [email protected] so that we can mail the receipt and keep you posted.
3) Donate in kind - lunch, school supplies, bags, classroom essentials, etc. You could sponsor outings, educational trips or celebrate your special days such as birthdays and anniversaries with us.

4) Donate online using the widget and links provided below.